An email invitation will be sent to the other parent from SupportPay when the initial parent completes registration.


 Open the email invitation and click on the green "Register Today" button at the bottom of the e-mail,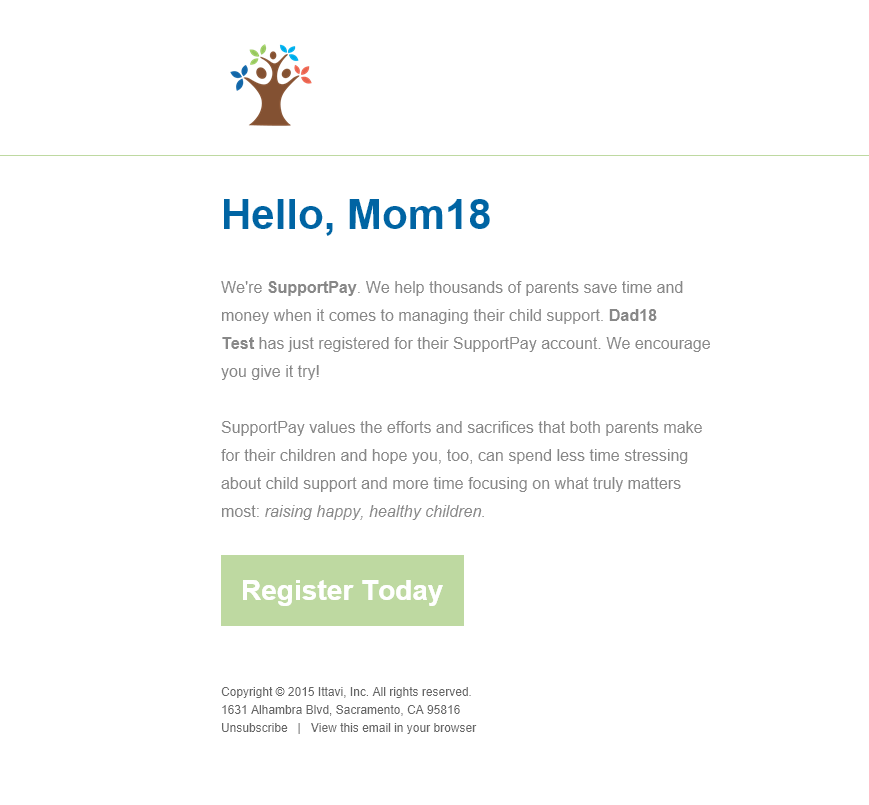 This will open the registration page in your default browser
Enter your First Name
Enter your Last Name
your email address will be prefilled
Enter a unique password (minimum of 5 characters)         
Repeat the same password
The checkbox next to "

The other parent has already joined SupportPay. I would like to connect to that case.

" should be checked, if not,  check the box.
Click the orange Register button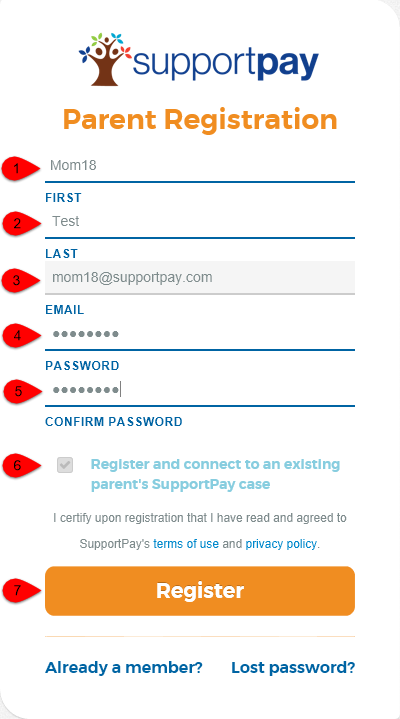 Security Question
Review the information on this screen. Review the following for accuracy, as this is based on what the other parent entered.
Location: The State where the Case is filed
Case: The Case Number.  If this starts with "TEMP-CAS", it is a temporary case number.  If you have the Permanent Case number, and wish to have it in your SupportPay account, please contact us we can update the case #
Participants: This is the name of the other parent
Answer the Security Question.
Click the Green Submit button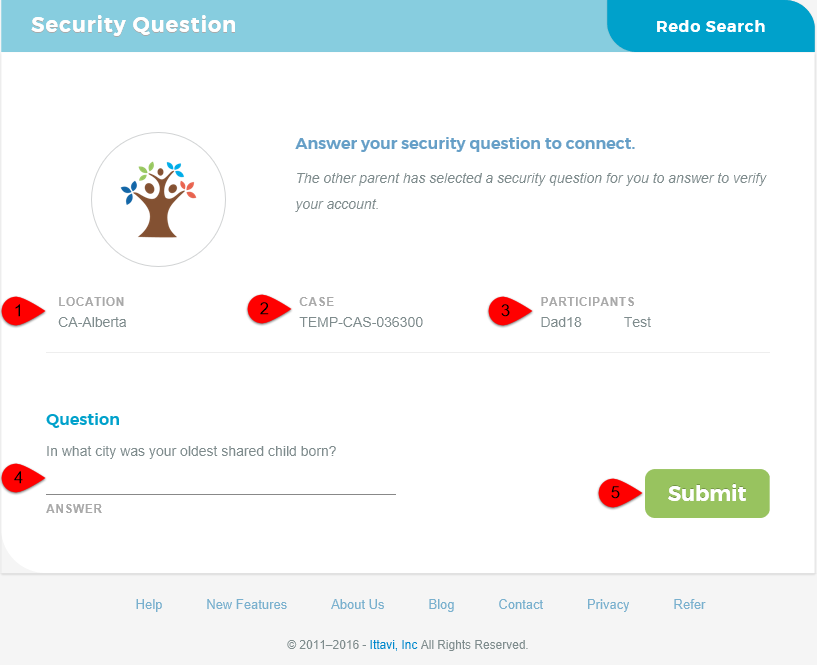 Your Information
Complete the following fields.
Select your Relationship to the Child
Select Your Country of Residence, if other than United States
Enter your City
Select Your State
Enter your Zip/Postal Code
IF all required fields have been entered,  Click the Green Next Button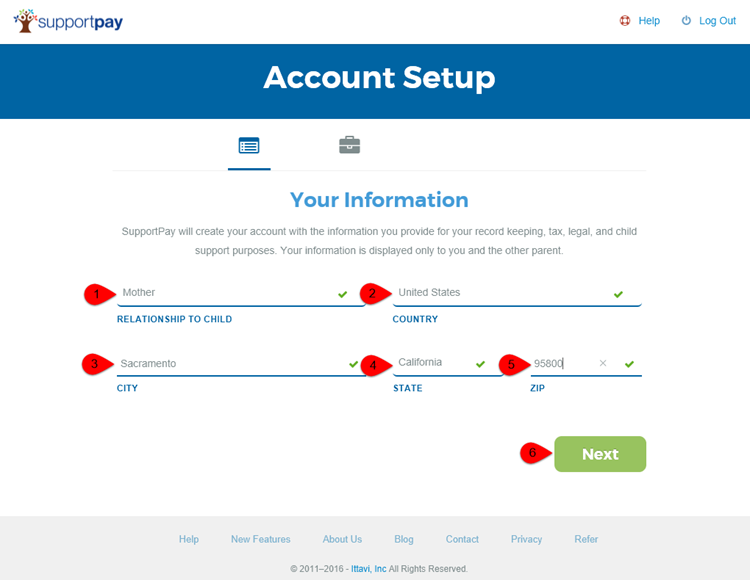 Case Details
Review the information in the Case Details screen.  This information was provided by the first parent to register.  
Click the green Finish button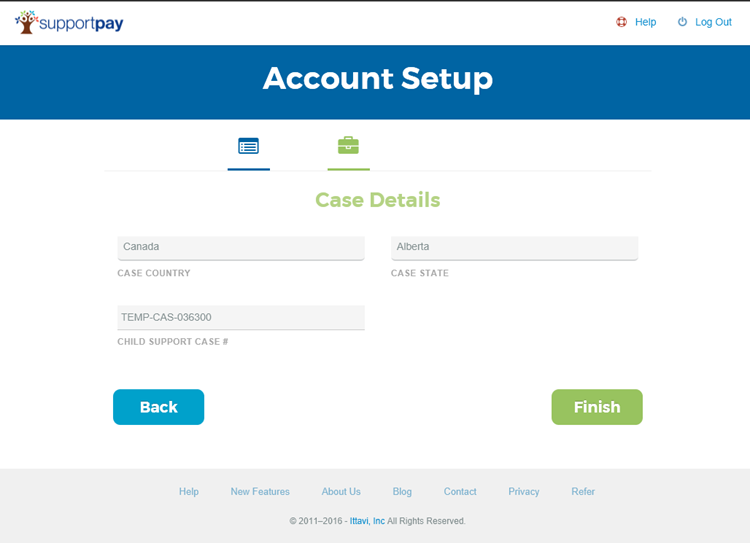 If registration is successful,  user will see the Go Premium popup.  We recommend subscribing to get the full features of SupportPay. If you choose to Subscribe,  you will be taken to the Subscription Page.  Upon completing the Subscription Page you will then be taken to the Welcome Screen where you can now get started using SupportPay.
In the Welcome Screen you will have Two Options.
Take A Quick Product Tour by clicking the green Start button
Schedule a Complimentary Onboarding Call.  We recommend scheduling the Complimentary Onboarding call to help you get started using SupportPay and answer any questions you many have. Clicking the blue Schedule button will have you select your time zone and then you can schedule your call.
You are now ready to begin using SupportPay with the co-parent of your child(ren).