An expense can only be voided by the parent who owns/created the expense and if no payment action has been taken. If you want to void an expense from your account, then follow the below instructions:
1. Click on the Transactions tab at the left side of the screen.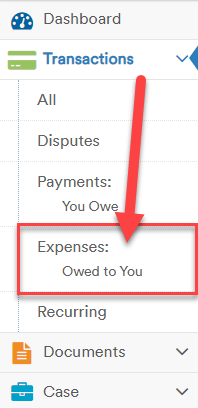 2. The current Expenses the other parents owes will appear
3. Click on the Void button, and it will show you the expense details.
4. Click Void to cancel the expense.


6. There will be a prompt asking to confirm the decision to delete the expense. Select Void expense.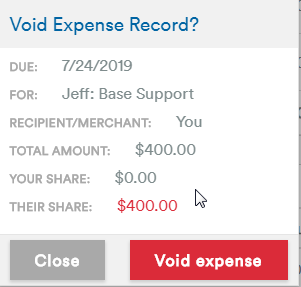 7. The expense is now deleted from the account.and will no longer appear on both accounts.