How to access the Transaction History page:
From anywhere within the SupportPay, click:
Transactions on the

left side of the screen, then,

Click All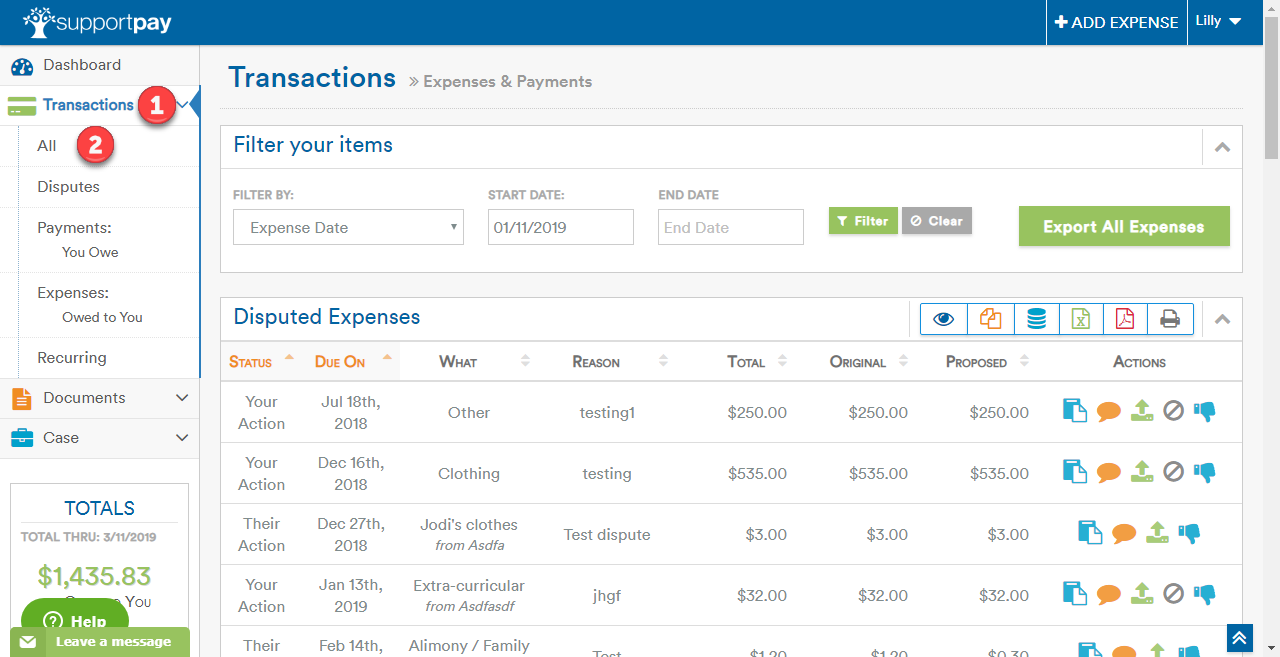 Select your Filter Type By selecting:

-

Expense Date (the date the transaction took place), -

Due Date

(the date the transaction is due) - Created Date

(the date the transaction was entered into SupportPay).

By default, the Expenses & Payments page shows transaction dated in the last 30 days (Expense Date). To view more than 30 days, change the start date in the Filter.


If you want to view items through today, leave the End Date blank, otherwise enter an End Date for transactions you would like to view.

Click on the Filter Icon.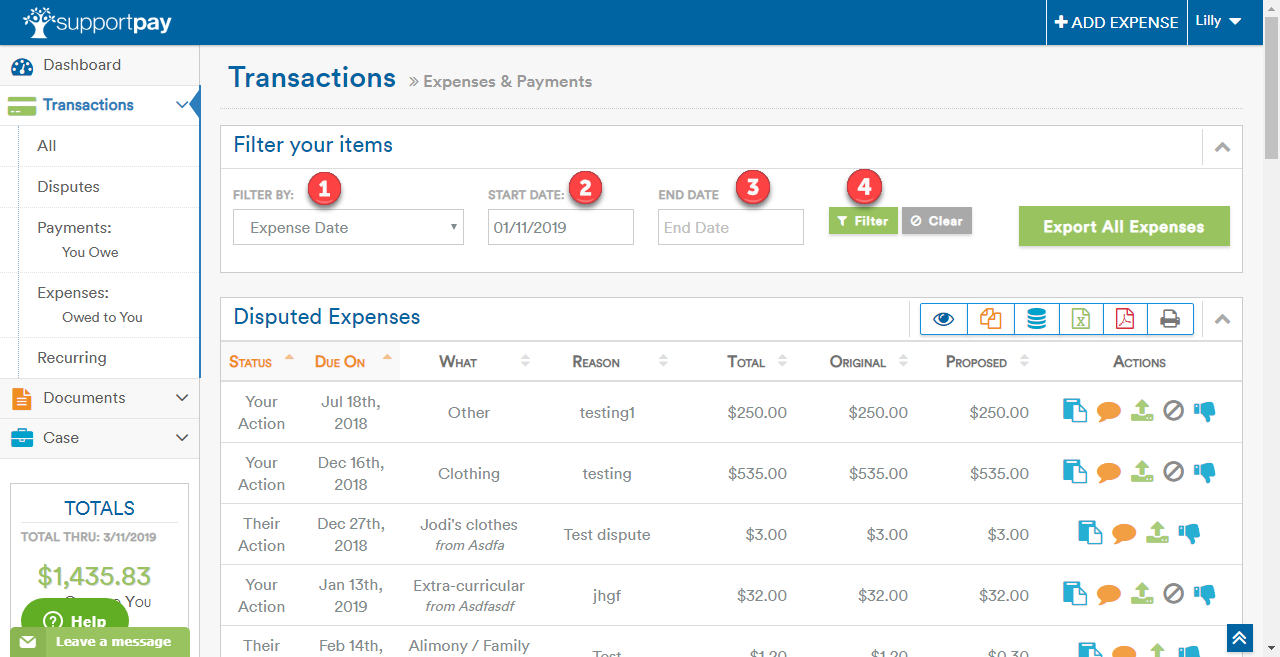 *If you have more than 10 transactions, you'll be given the option to select the quantity of transactions viewed from a drop down menu.