Recurring expenses are for payments needed periodically, such as monthly, weekly, etc. 
To create a new recurring expense
Click the Transactions Tab on the left side of the screen and then select Expenses & Payments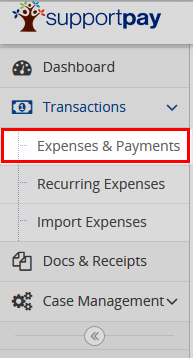 In the Transactions Screen click on the green Add Expense button

This will open the Add Expense Screens,  Click the Direct Payment between Parents radio button and click the green OK button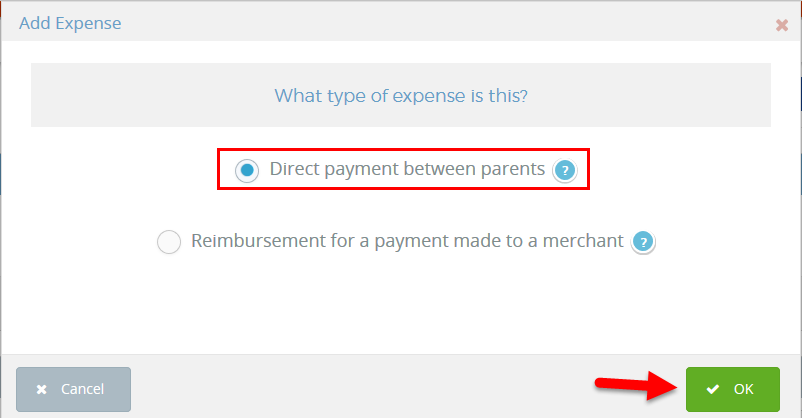 Select the appropriate child, Category, and Recipient.
ITEM DATE: In the the most recent due date is prior to today, enter the date one day prior to the due date. 
DUE DATE: Enter the most recent Due Date
Expense End Date: (optional) if you know the date of the last payment, enter it here.  This date can be found in your Official Support Order
Click the Recurring Check Box.  This will open the Frequency Drop Down, select the recurring time frame
Monthly: Once a month.
Weekly: Once a week.
Bi-Weekly: Once every two weeks.
1st & 15th: On the 1st and 15th of every month
Quarterly: Once every three months.
If this item is based on a Recorded/Filed Support Order,  click  on the "For Support Order" check box
Verify the information on the screen and click the green Next button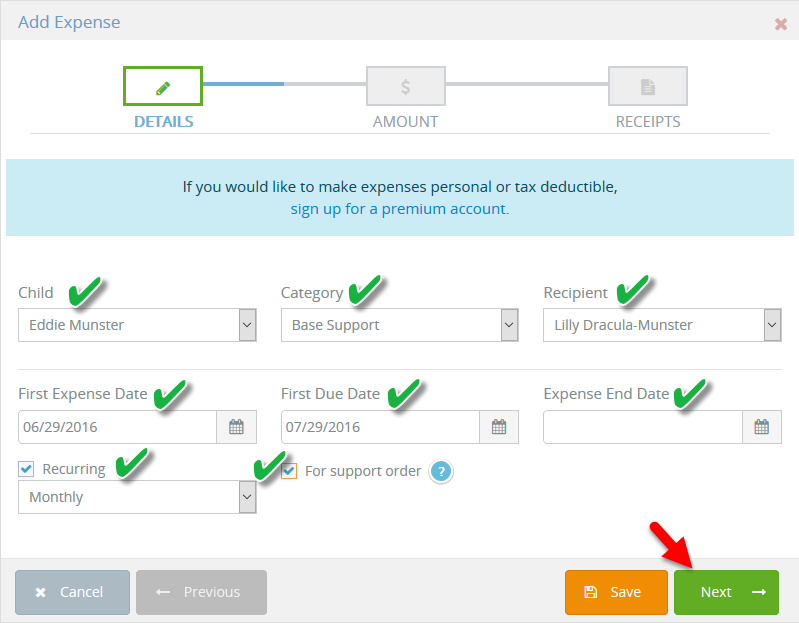 Enter the amount of the Support
Verify the details and click the green Next Button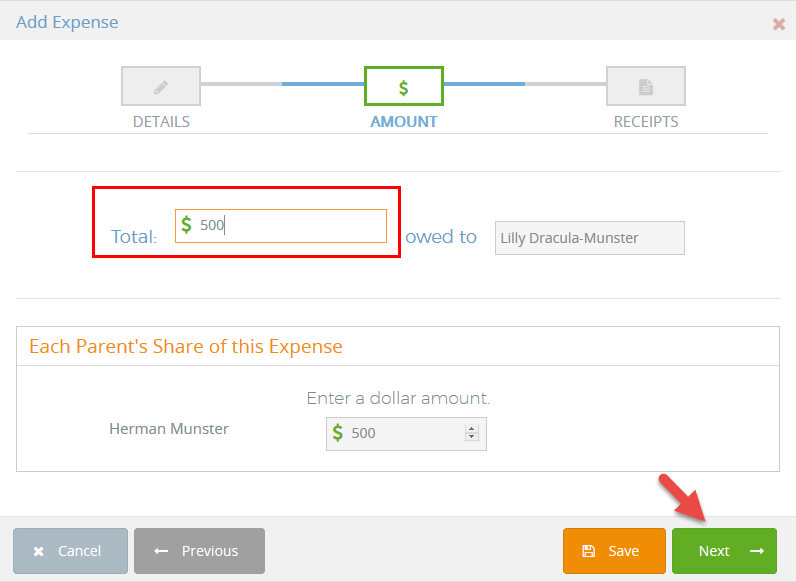 IN the Receipt screen, since this is a Recurring Support Order (Base Support, Additional Support, Alimony/Family Support) You do not need to add any receipts,  simply click on the green Submit button.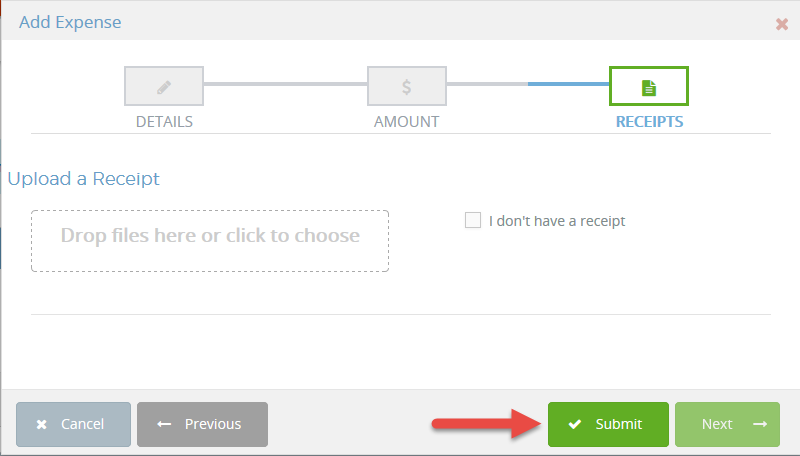 Your recurring transactions will now appear appropriately based on whether you Owe the Support or The Support is Owed to you.  In the sample below,  the user is Paying to the other parent. it will display items owed over the next 60 days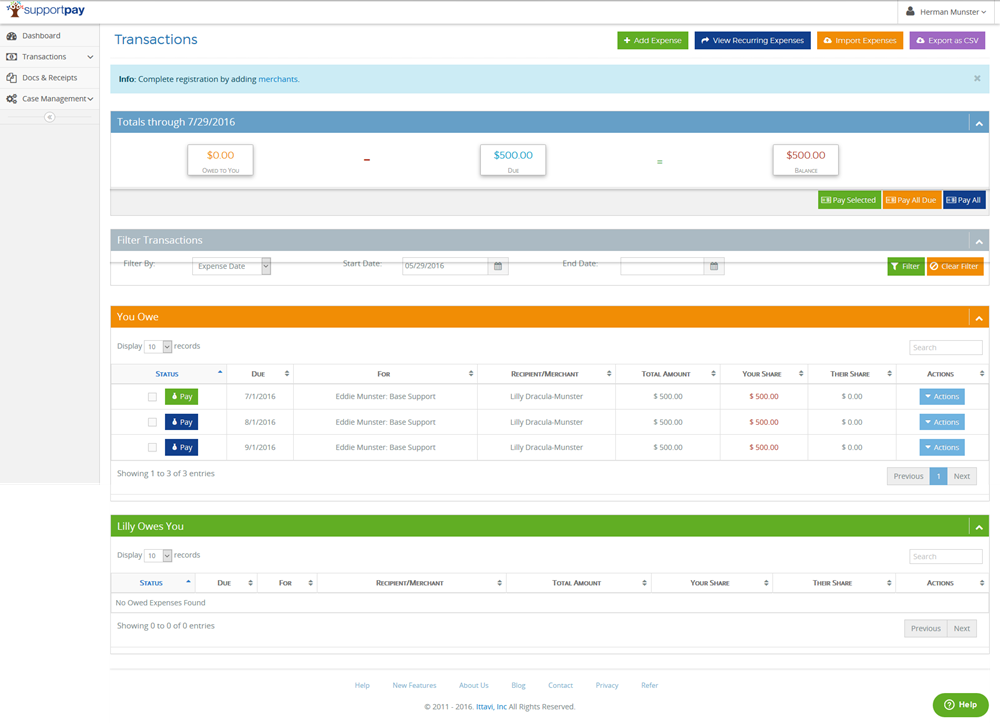 Click here to add a Reimbursement Expense.