SupportPay gives you the option of paying an expense during the process of creating the expense. An example of why you would use this function is when the other parent had a shared expense that was not entered into SupportPay.
You create a new expense as normal. Click the plus icon in the top right.
Choose what kind of expense you want to create, direct or reimbursement.

Fill in all reverent information about the expense you are creating.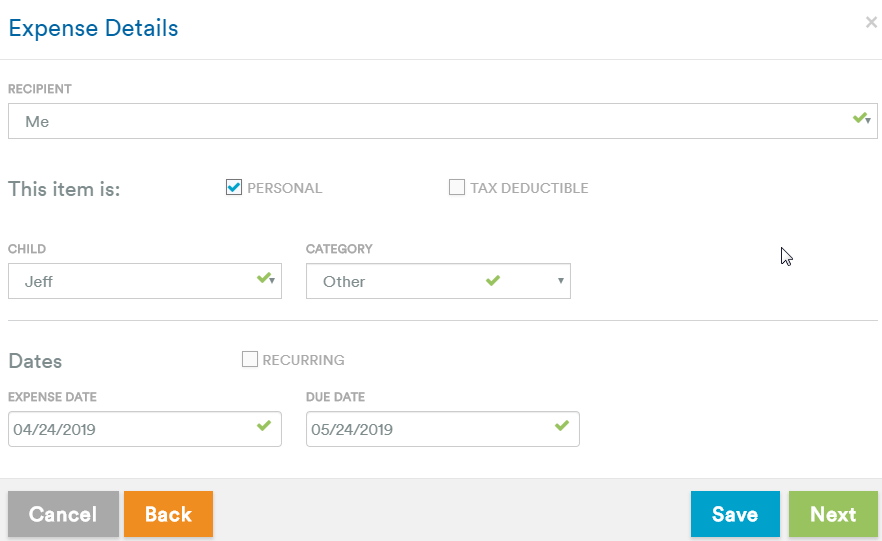 Fill in the expense total, and the split percentage. (split percentage only applies to reimbursement expenses)

On the receipt screen upload a image of the receipt or provide a reason there isn't one. Then select the checkbox for Expense Already Reimbursed for Reimbursements, or Expense Already Paid for Direct payments.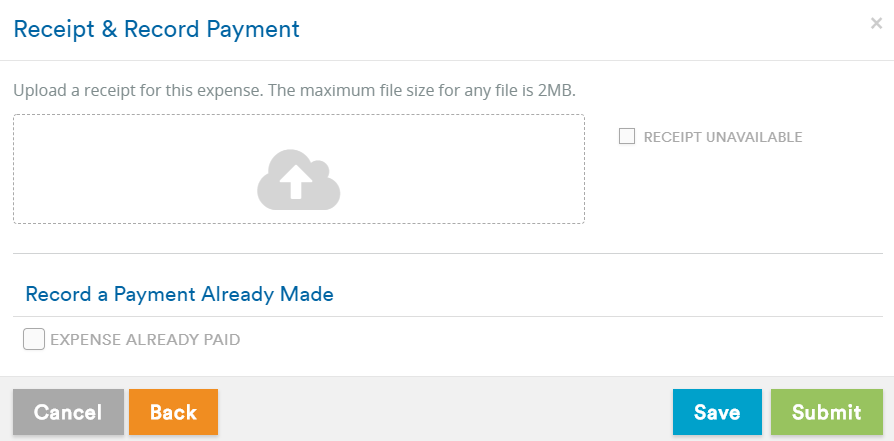 Once you have Recorded the Payment, it will appear in both parents Transactions screen. Both parents can then view the Transaction History by selecting the Details button and selecting Receipts & Payments
The Transaction History popup will open displaying the activity of the transaction.