SupportPay give you the option of paying an expense during the process of creating the expense.  An example of why you would use this function is when the other parent had a shared expense that was not entered into SupportPay. 
You create a new expense as normal, on the AMOUNT screen of the Add Expense popup, select the Send a payment for this item checkbox and complete the expense screens.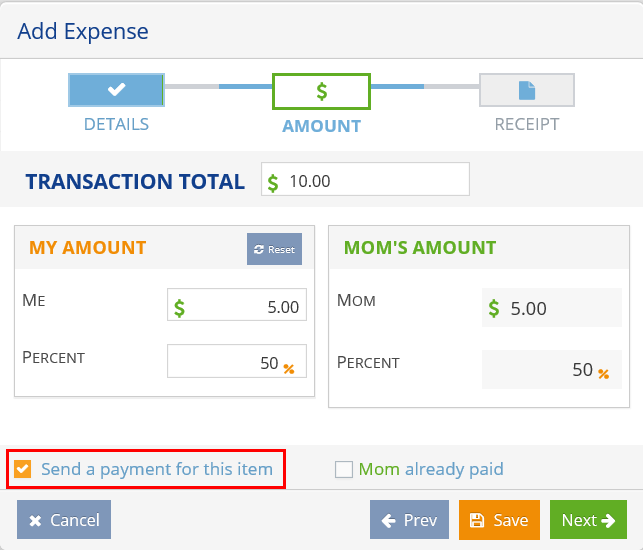 When you submit the expense,  you will be automatically taken to the Make Payment popup. complete the payment process using the payment method of your choice.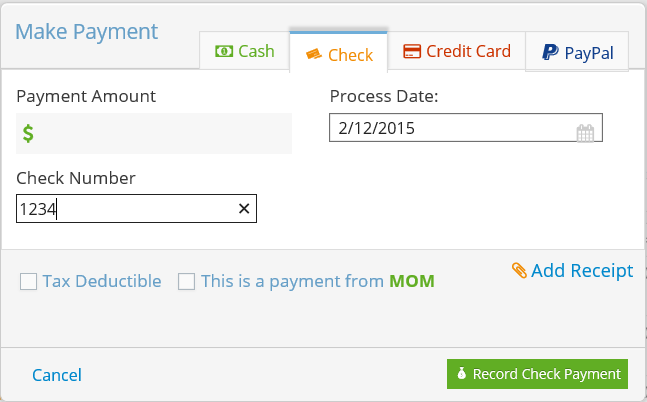 Once you have Recorded the Payment,  will appear in both parents Transactions screen.  Both parents can then view the transaction History by selecting the Actions button and selecting History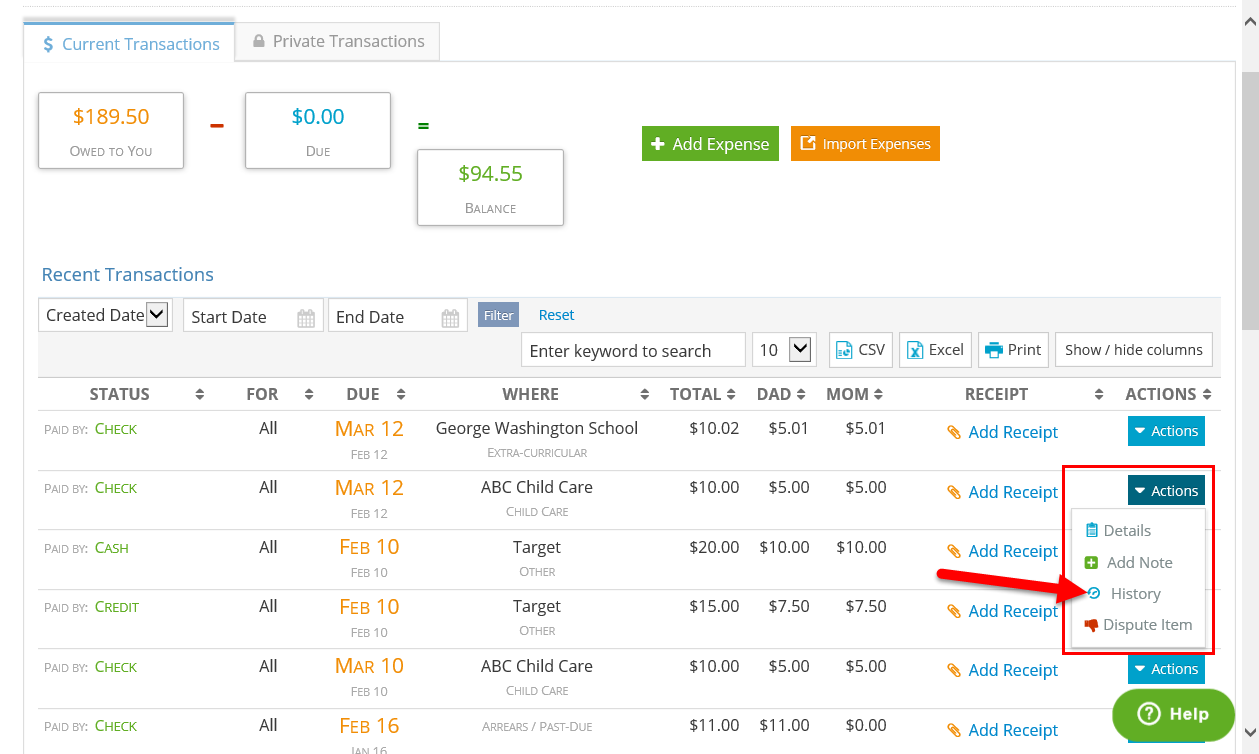 The Transaction History popup will open displaying the activity of the transaction.