To keep your personal information private from the other parent go to the Case Management tab on the left side of the app.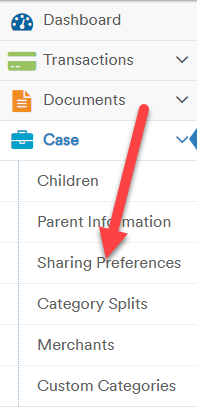 This will open the Case Management Screen. Then click on the Preferences tab.
This Section by default has all boxes checked.
Click on the check mark next to Share Personal Info and click the green Save button. This will make your personal information, such as your mailing address, e-mail, and phone number private to the other parent's SupportPay account.

For assistance watch the attached video below: