How to make Multiple/Partial Payments
1. From any page, click "Transactions", on the sidebar, and choose "You Owe."

2. Under the section of "You Owe" click the Multiple/Partial Payment button to the right.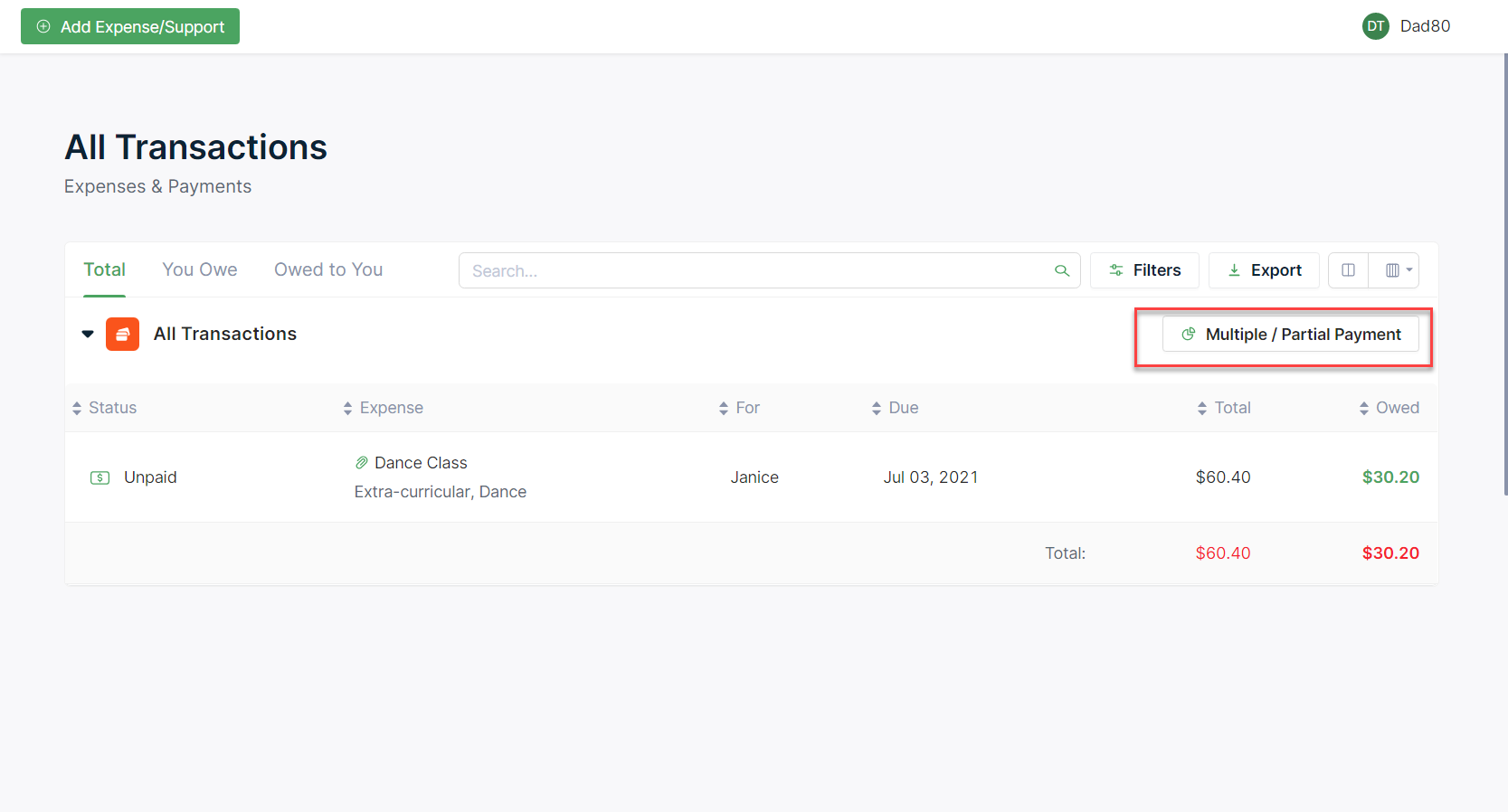 You have a couple of options on how you want to make multiple/partial payments.
You can,
Select the different payments you want to pay altogether.
or you can,
Type in a specific amount into the box on the chosen expense. This could be the total amount or a partial amount.
or you can,
3. Select multiple payments and enter the amount you want to pay in the box at the bottom of the screen.
Then,
Click the "Make Payment" button