In order to view the Transactions that You Owe, you will have to:
1. Click on "Transactions" on the left side task bar.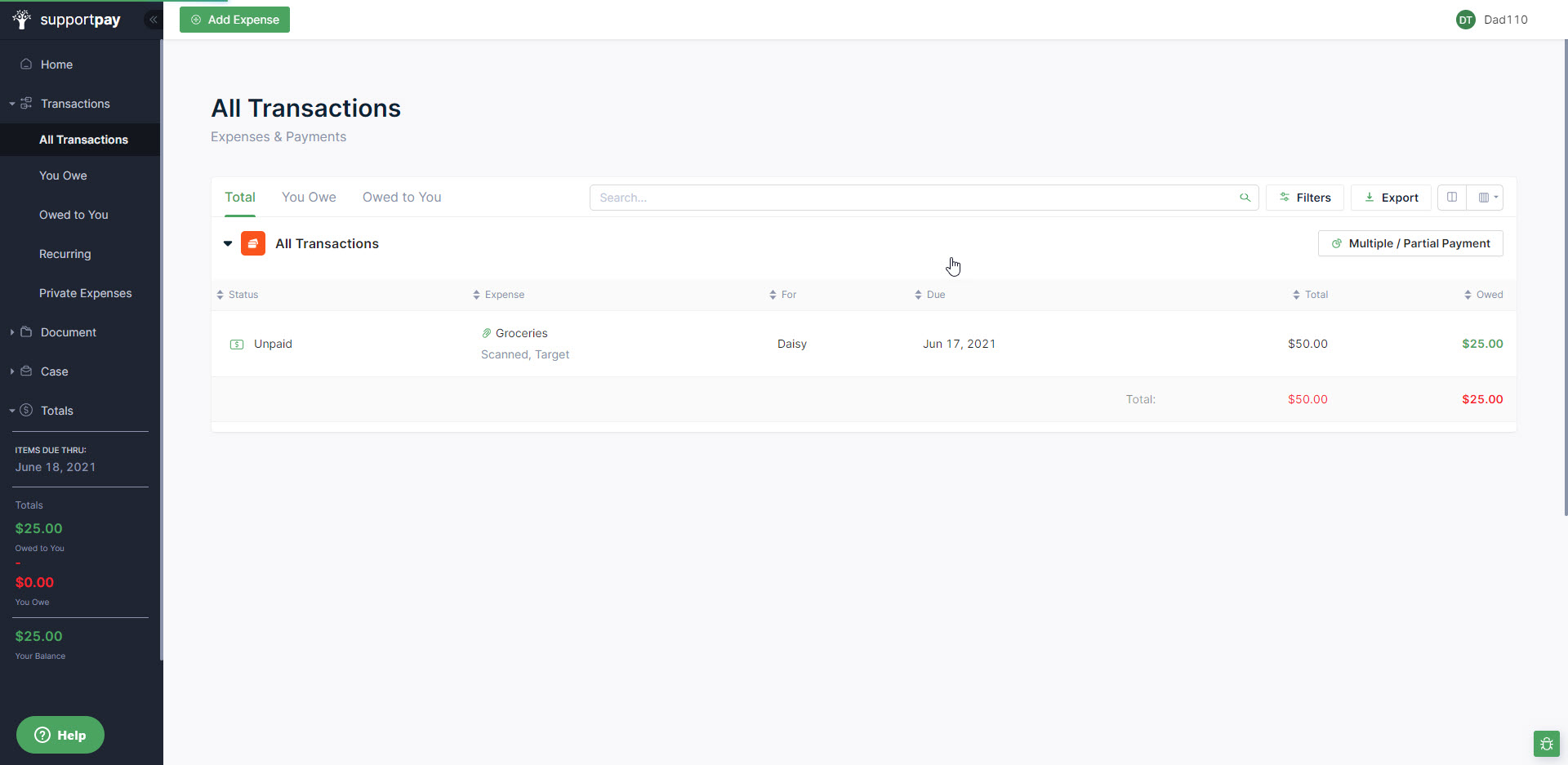 2. Click on 'All Transactions"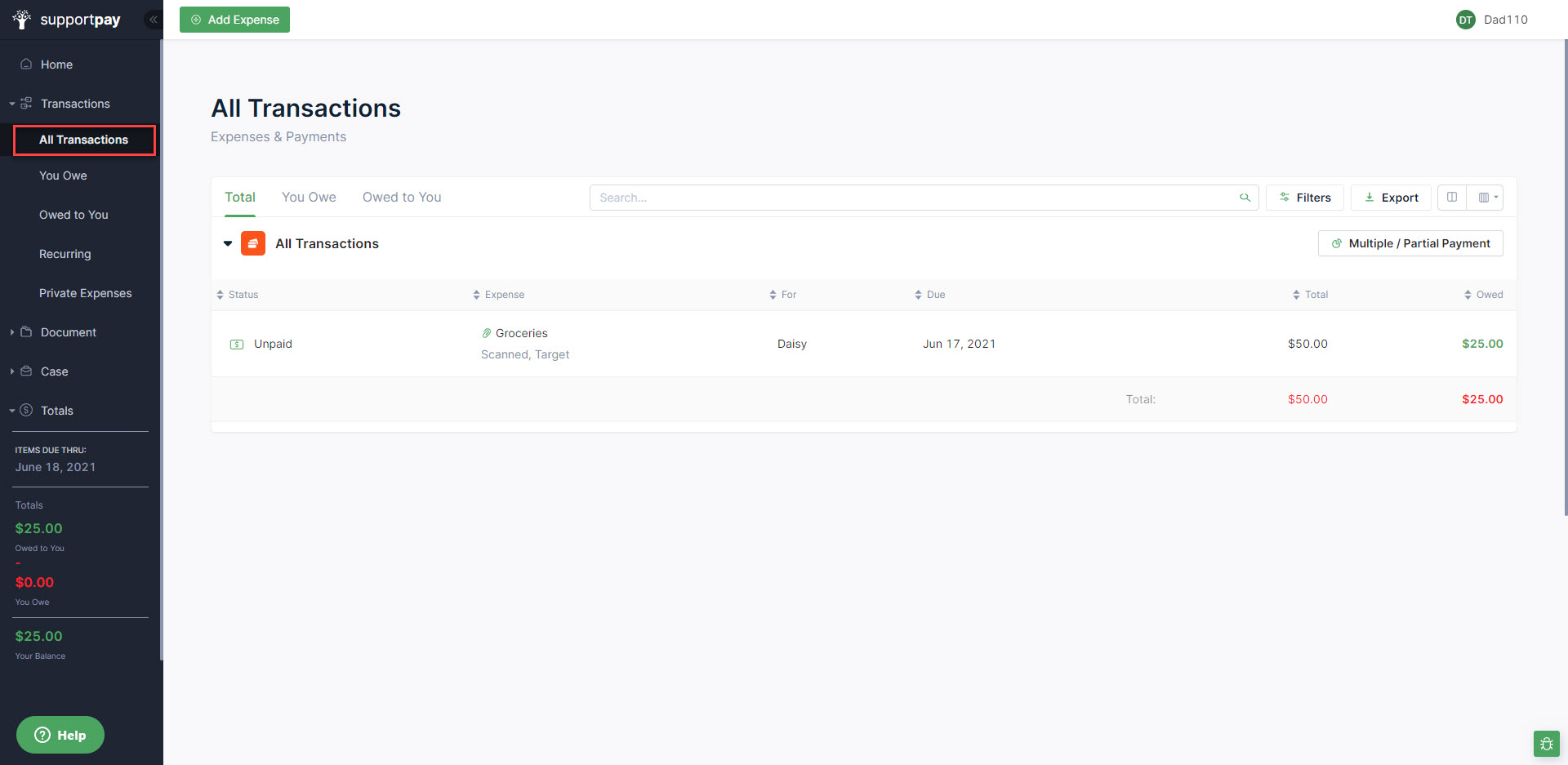 3. Click on the "Export" button.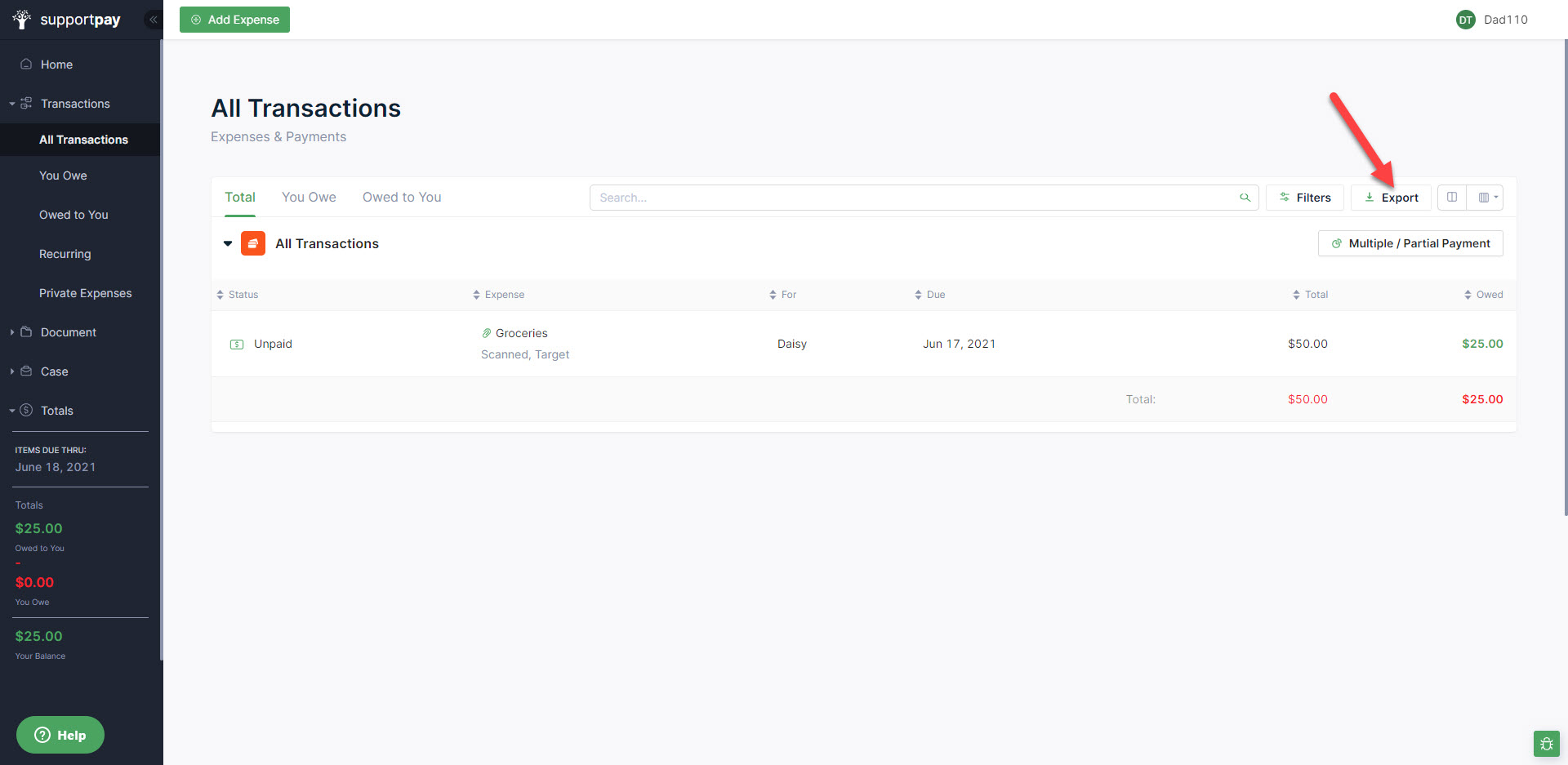 4. Once here you will be able to see all the transactions that you owe, also being able to export the expenses, and filter them in different orders. You are also able to pay multiple expenses at once, or do partial payments.