1. Go to the Subscriptions & Payments section of the settings.
2. Click the Register Now button.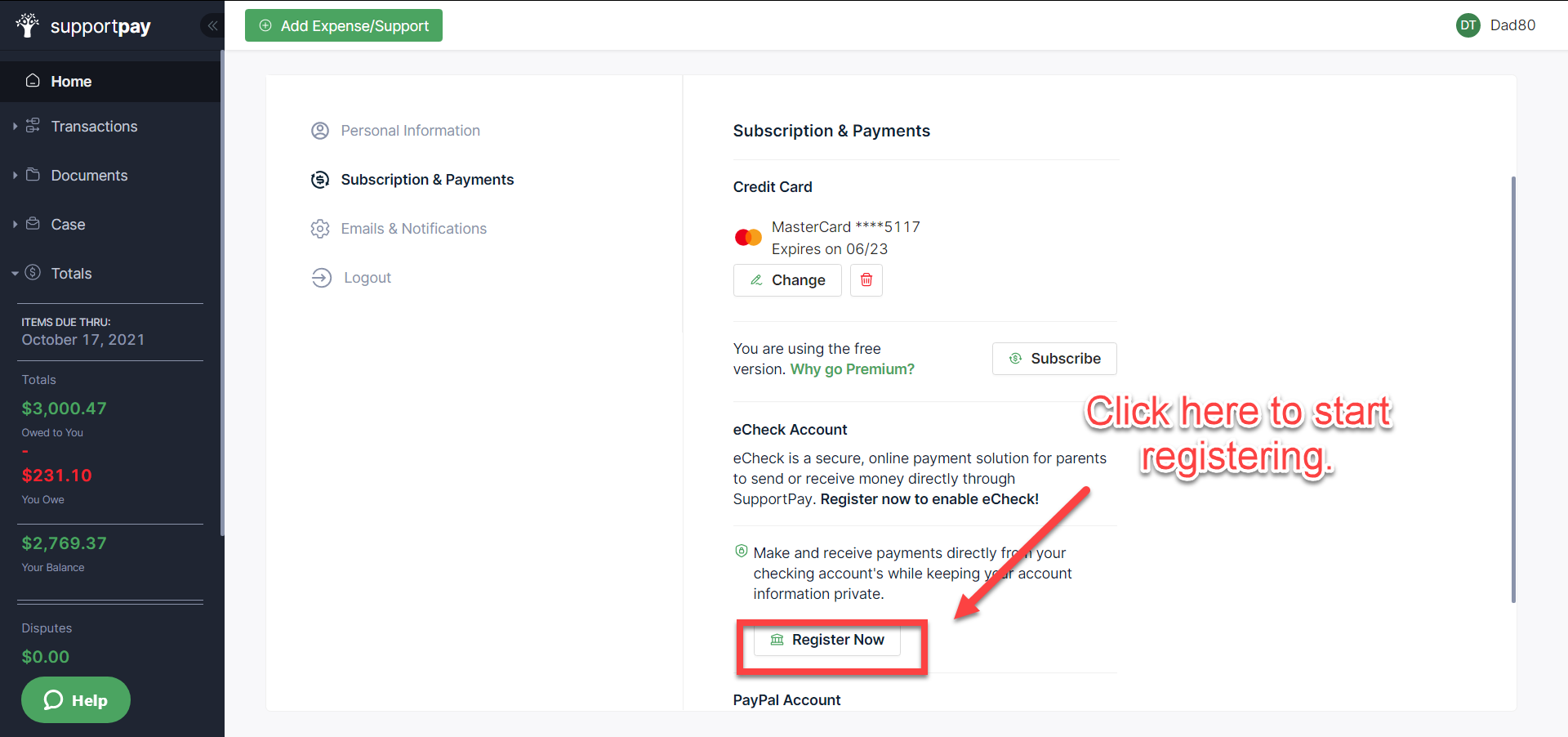 3. Enter your phone number. Once your phone number is entered you will receive a text or a call with a verification code. Enter the code in the next window that pops up.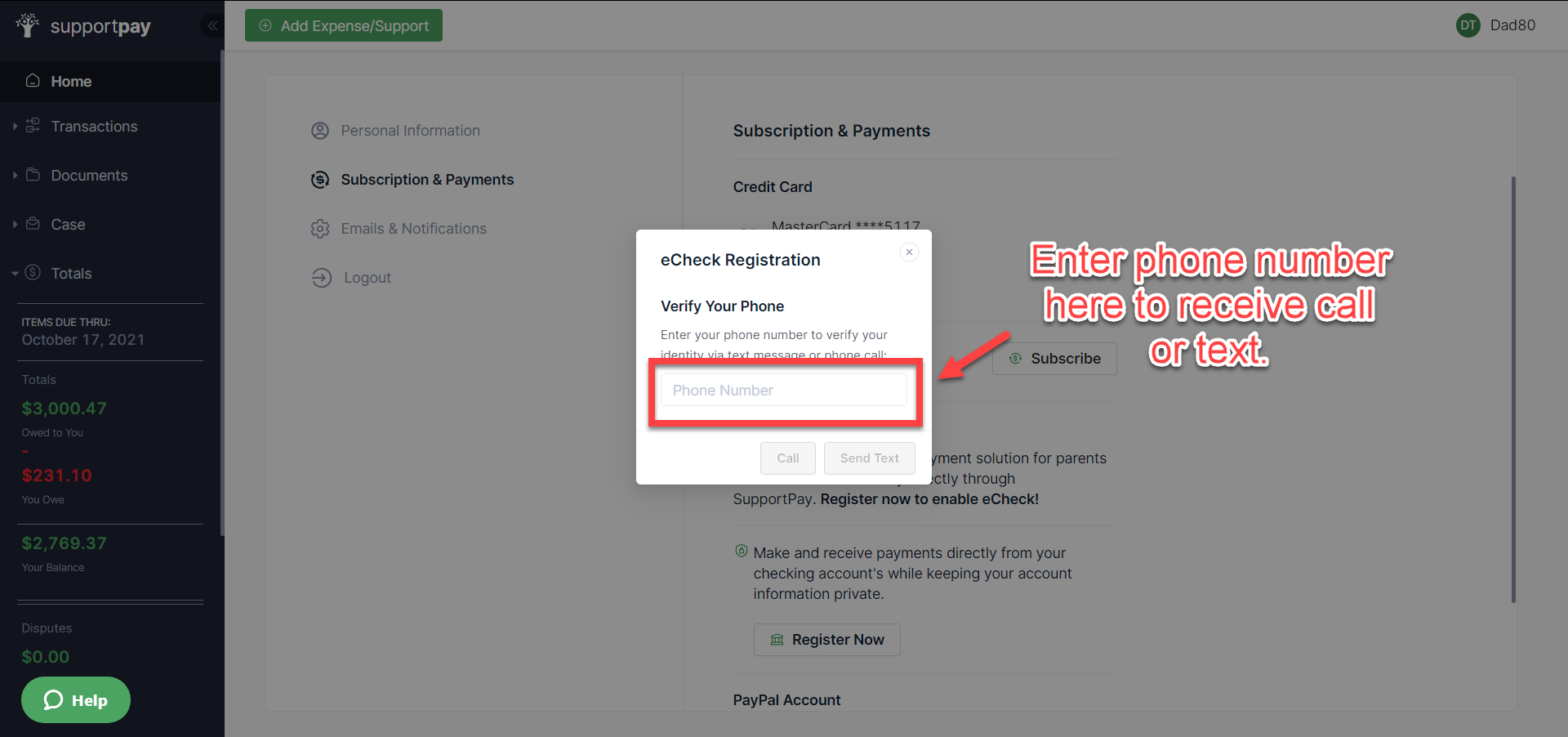 4. Choose whether you want to instantly verify your bank, or manually.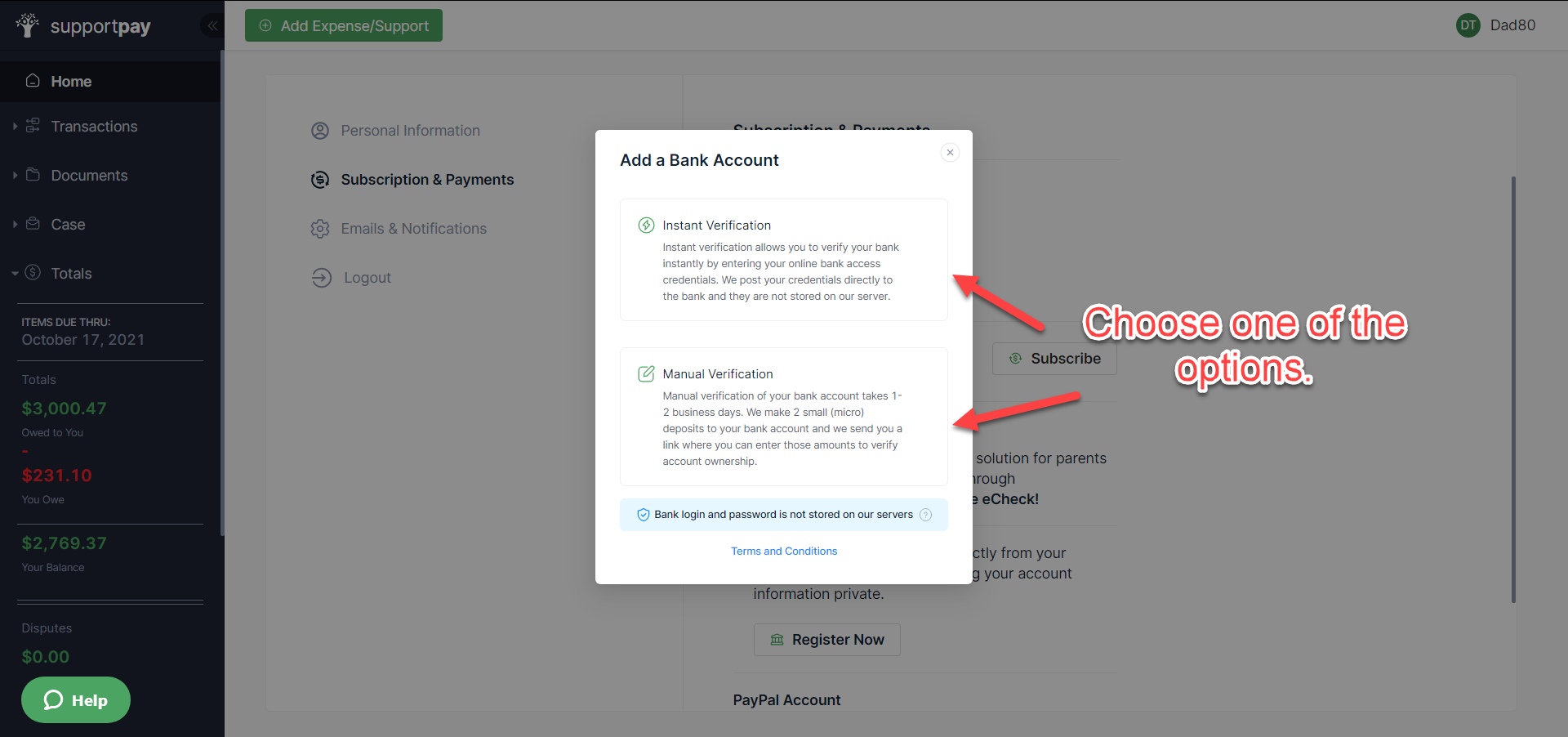 5. If you chose to instantly verify it, you just need to search for your bank in the field that is shown.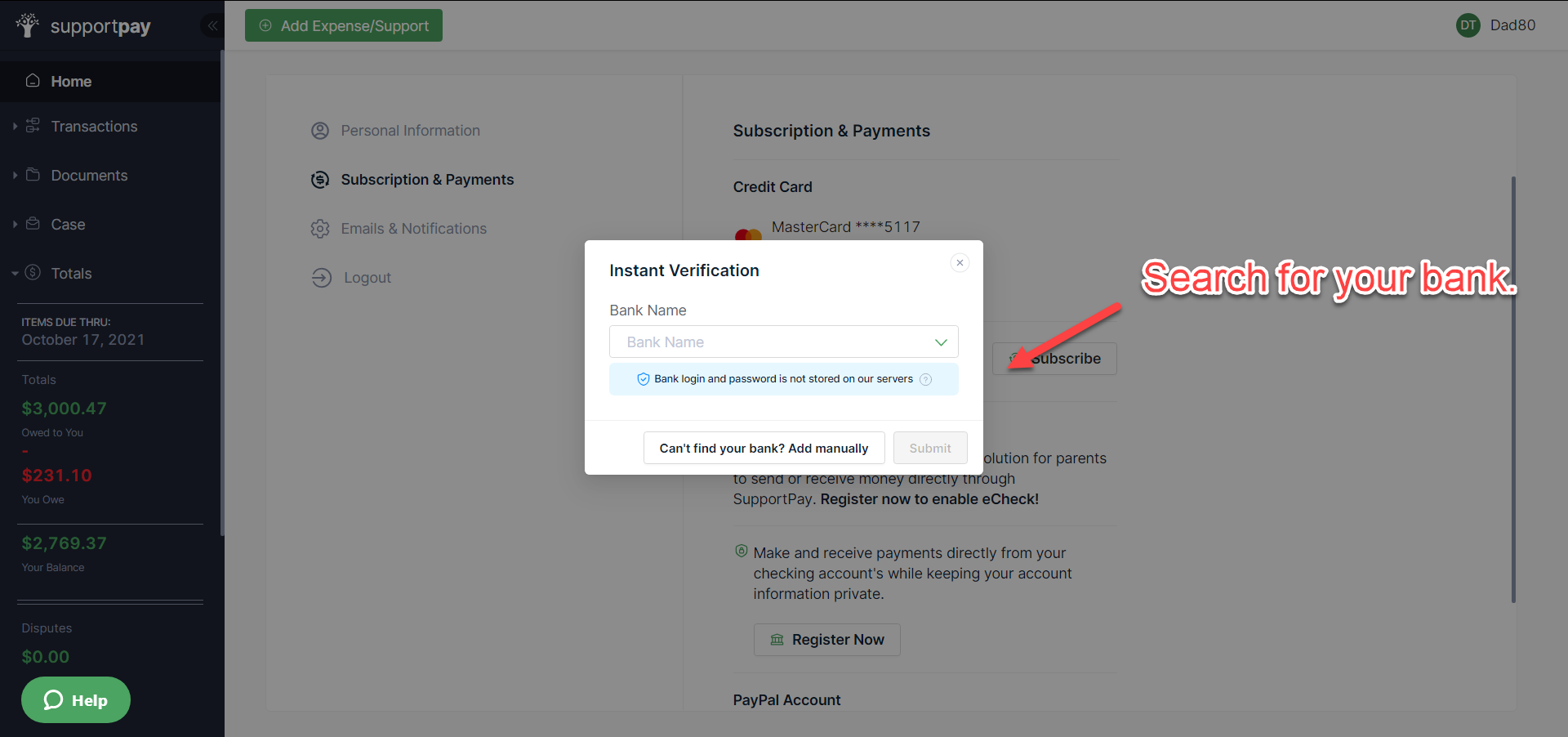 6. If you manually verify your bank, you will need to enter the following information: routing number, account number, and the type of bank account it is.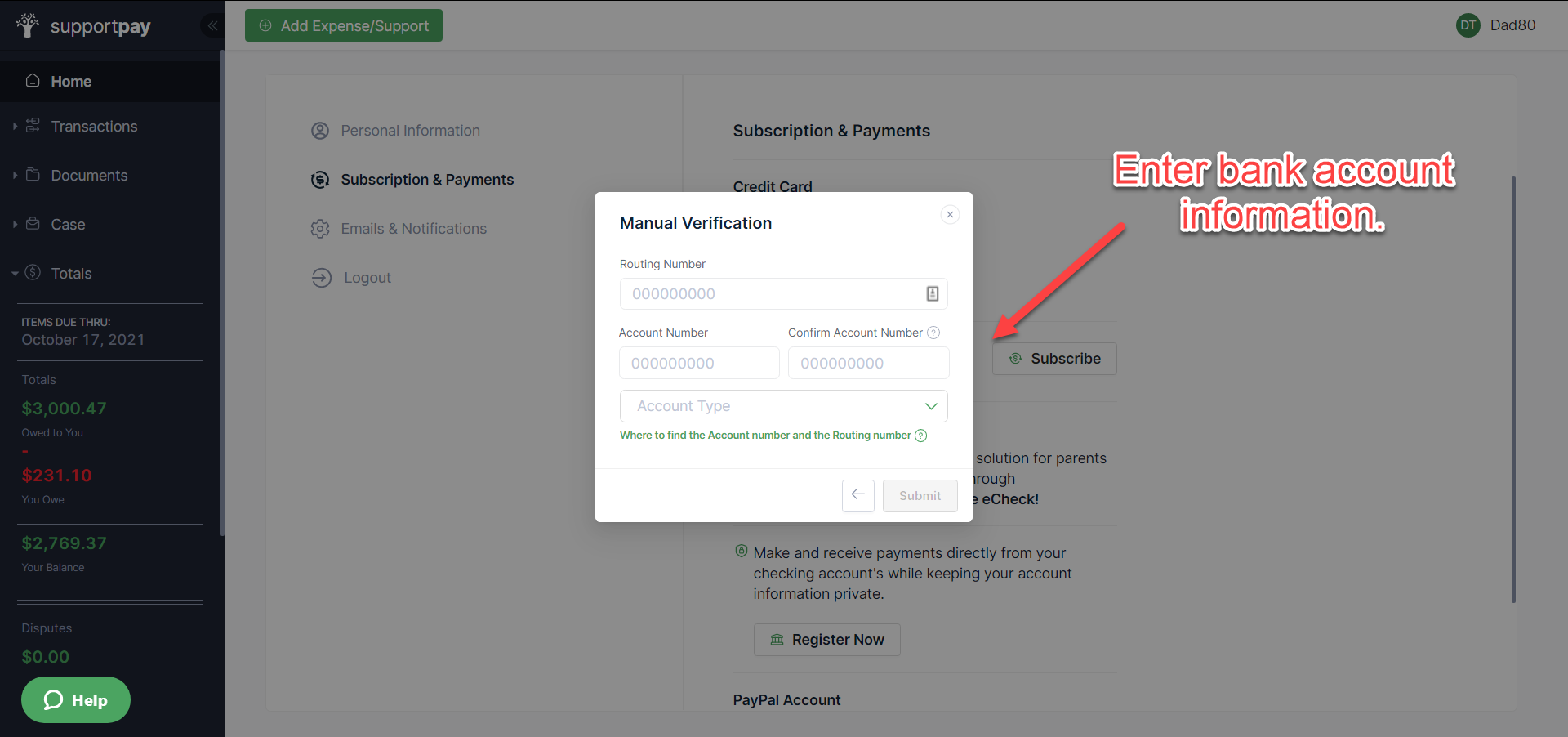 7. You will receive 2 micro-deposits in your bank account. Once you receive these, go back to the setting where you started the registration, and click Verify Micro-Deposits.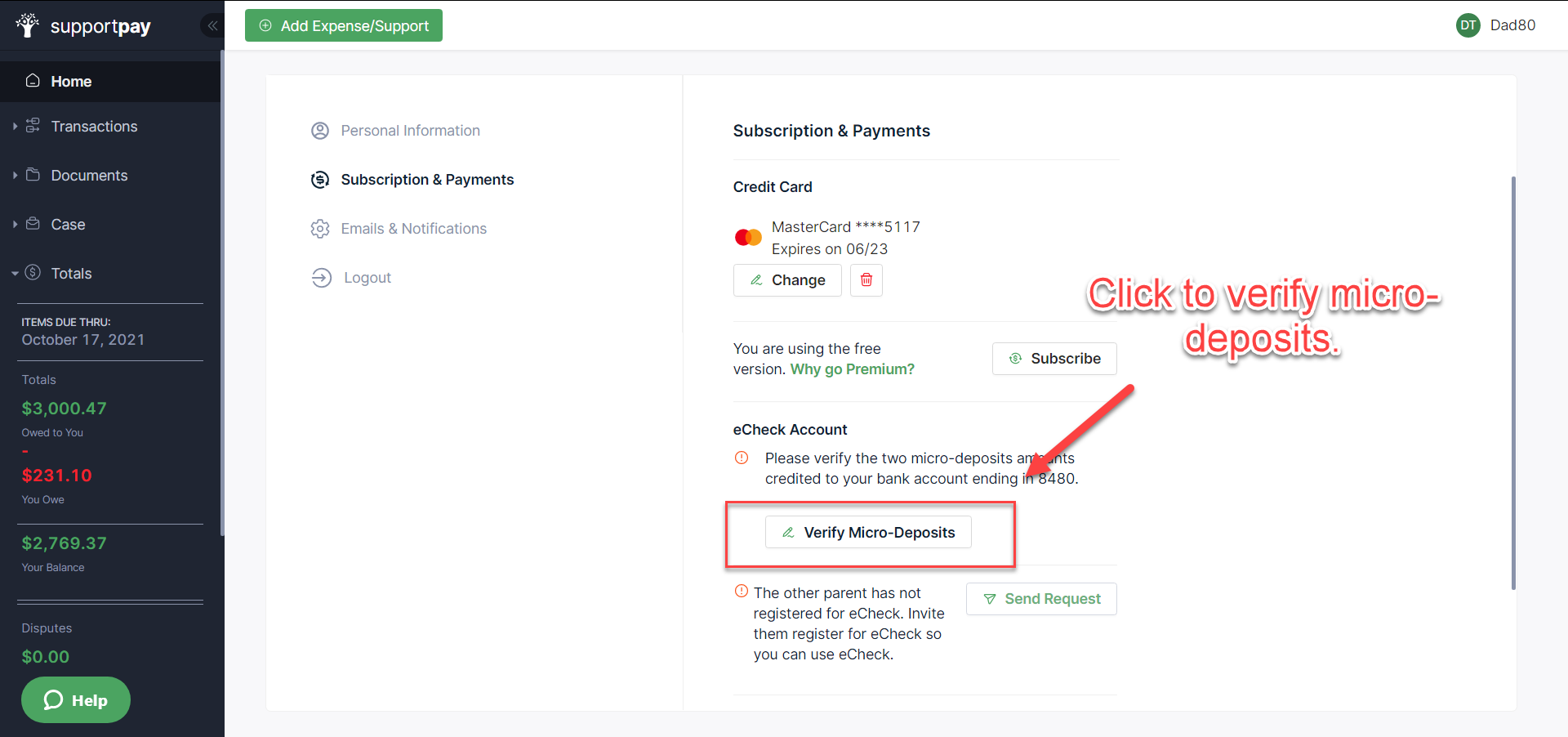 8. In the next window you will be asked for the 2 micro-deposits. Enter the amount you received. You do not need to add a period or an extra 0, you can just type in the number. For example, if your micro-deposits are $0.34 and $0.08, you just need to type in 34 and 8.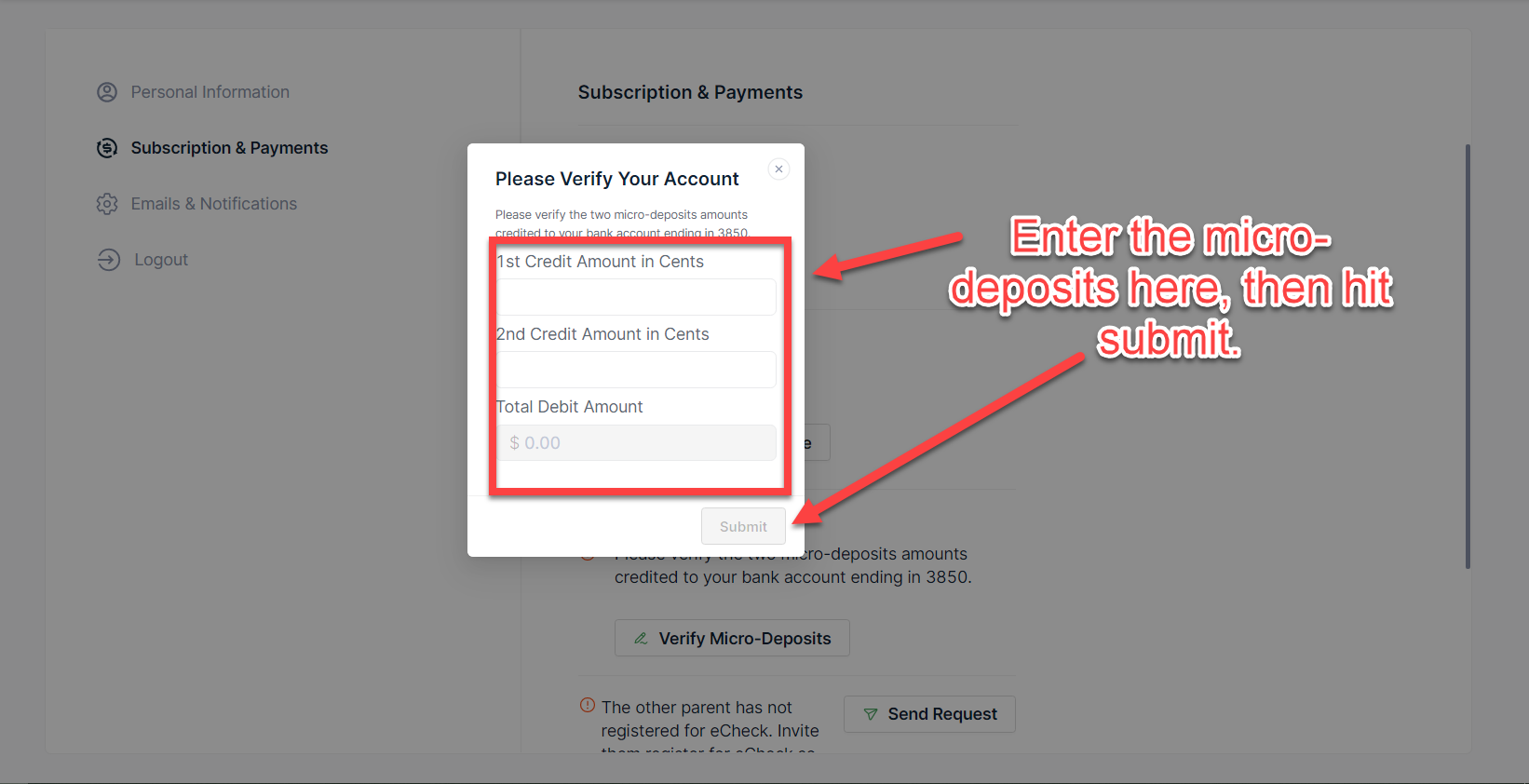 9. Once you have verified the micro-deposits, you are all set to start adding expenses!